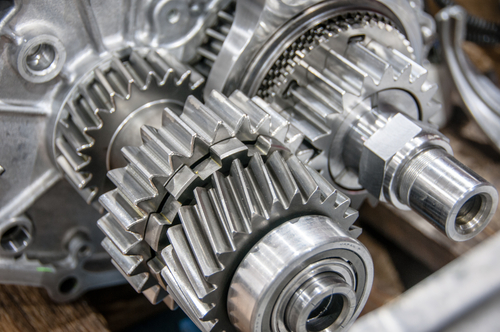 Problems with your transmission? Q Transmission Inc. will solve them, no matter what form they might take or how severe they may be! From vibration and noises to leakages and breakdowns, we assist you with everything from complete rebuilds and restorations, to simple transmission and transfer case diagnosis in the Stewartville-Marion area.
It's hard to diagnose problems with your transmission without being able to test error codes from your vehicle's onboard computer. At Q Transmission Inc. this is where we start our diagnosis, working to decipher all types of errors and dashboard warnings, including:
Service Engine Soon (SES) lights
Check Engine (CE) lights
Overdrive (OD) light flashes
By paying mind to these errors and figuring out exactly what's causing them, we're able to get to the bottom of transmission problems you may never have suspected.
Transmission Rebuilding
Need your transmission rebuilt to solve a persistent problem? We perform all of our transfer case rebuilding in-house, ensuring our talented, experienced professionals are the only ones to handle your car. We have the ability to work on both foreign and domestic models, automatic or manual transmissions, and cars or trucks up to 2 tons. We work quickly and thoroughly, rebuilding your transmission to perfection.
Transfer Case and Differential
In addition to transfer case and differential rebuilding we're able to troubleshoot and resolve problems that may be causing your vehicle grief. Count on us to tend to problems big and small—everything from a leaky transfer case to metal shavings and debris affecting your differential. We leave no stone unturned and no problem unsolved in pursuit of complete transmission repairs.
Noise and Vibration Diagnosis
Feeling harsh vibrations when you shift? Problems with squeaking and squealing from your vehicle in certain gears? Through a comprehensive vehicle inspection in we're able to pinpoint transmission problems by tracing sounds and vibrations. Let us save you the hassle of a complete transmission failure by identifying these early-warning signs first.
Contact us today at 507-533-6242 to schedule an appointment with one of our experienced techs, to make sure your transmission is in the best possible hands.